Author: Carole Boston Weatherford
Illustrator: Kadir Nelson
Publisher: Paw Prints, 2008
Description: Lyrical text describes Harriet Tubman's spiritual journey as she hears the voice of God guiding her North to freedom on that very first trip to escape the brutal practice of slavery. This is a moving portrait of one of the most inspiring figures of the Underground Railroad — a woman who would take 19 subsequent trips back South without being caught.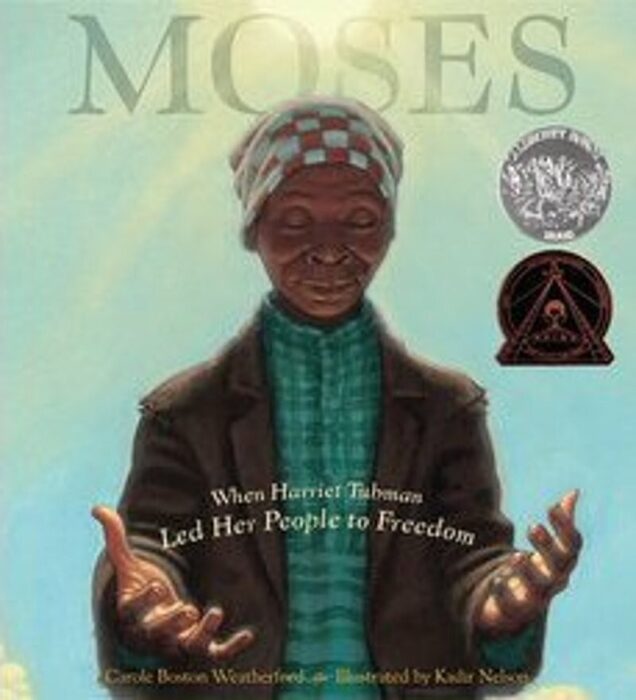 Author: Nikki Grimes
Illustrator: E. B. Lewis
Publisher: Orchard Books, 2002
Description (from publisher): Soar along with Bessie Coleman in this inspirational tale of a woman whose determination reached new heights.Elizabeth "Bessie" Coleman was always being told what she could & couldn't do. In an era when Jim Crow laws and segregation were a way of life, it was not easy to survive. Bessie didn't let that stop her. Although she was only 11 when the Wright brothers took their historic flight, she vowed to become the first African -American female pilot. Her sturdy faith and determination helped her overcome obstacles of poverty, racism, and gender discrimination. Innovatively told through a series of monologues.
Author: Misty Copeland
Illustrator: Christopher Myers
Publisher: Penguin Random House, 2014
Description (from publisher): In her debut picture book, Misty Copeland tells the story of a young girl–an every girl–whose confidence is fragile and who is questioning her own ability to reach the heights that Misty has reached. Misty encourages this young girl's faith in herself and shows her exactly how, through hard work and dedication, she too can become Firebird.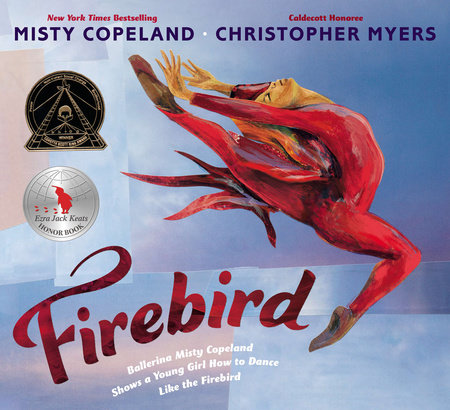 Author: Ntozake Shange
Illustrator: Kadir Nelson
Publisher: Amistad, 2009
Description (from publisher: Celebrated poet and playwright Ntozake Shange captures the spirit of Civil Rights pioneer Coretta Scott King in this picture book biography gorgeously illustrated by Caldecott Medal artist Kadir Nelson. Walking many miles to school in the dusty road, young Coretta Scott knew the unfairness of life in the segregated south. A yearning for equality began to grow. Together with Martin Luther King, Jr., she helped lead change through nonviolent protest. It was the beginning of a journey—with dreams of freedom for all.
Author: Patricia Hruby Powell
Illustrator: Christian Robinson
Publisher: Chronicle Books, 2014
Description (from publisher): n exuberant verse and stirring pictures, Patricia Hruby Powell and Christian Robinson create an extraordinary portrait for young people of the passionate performer and civil rights advocate Josephine Baker, the woman who worked her way from the slums of St. Louis to the grandest stages in the world. Meticulously researched by both author and artist, Josephine's powerful story of struggle and triumph is an inspiration and a spectacle, just like the legend herself.